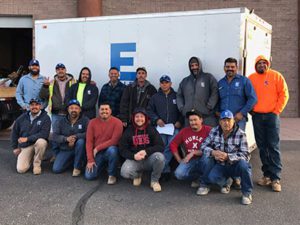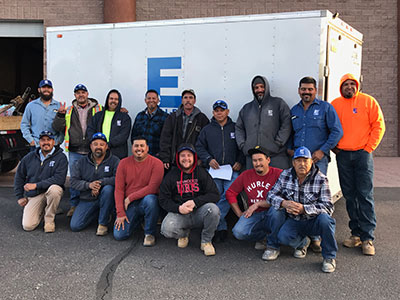 It is the middle of the night and you just stepped into a puddle of water in the middle of your kitchen floor. Your washing machine overflowed while you were at yoga class. The dishwasher leaked a tremendous amount of water on your brand-new tile floors. Who are you going to call when you find yourself in an emergency situation like this? Finding the right plumbers in the Albuquerque area can be a bit challenging if you don't know what you are looking for. 
Selecting the perfect plumbers means thoroughly investigating any potential contractors who are going to do work in your home. It is always best to have a short list of plumbers that you can confidently call just in case of an emergency. If you can, it is recommended to do this research when you are not in crisis so that you can make a level-headed decision when an emergency arises. 
If you have a hard time weeding through the fierce competition for the best plumbers in Albuquerque, here are a few tips to help you decide. 
Research online
In today's modern world, we have more information available at our fingertips than ever before. It makes sense that you would start your research for the perfect plumber online first. This provides more information than looking up a number in the phone book. With a quick Google search, you can see tons of online reviews. 
Read through several of these reviews to see what other customers thought about this company. Remember that not all reviews might be accurate, but some of them are likely to be legitimate. If a plumber has a slew of negative reviews, you might want to reconsider hiring them to work in your home. 
Always ask friends and family
While you should certainly consult online reviews, nothing makes up for personal experience. Ask around to see which plumbers your friends and family members have used. Only ask those individuals whose opinions you trust. A personal referral goes a long way toward helping you to decide who should work on your home. 
Make sure you ask them questions about the communication, the price tag, the timeline, and even the degree of professionalism that this company showed. Asking for as much detail as possible will give you a better idea of what to expect for your own experience with this company. 
Look for a license
How do you know that the plumber you are hiring can perform legitimate work? Looking for a real plumbing license should be a priority before you hire anyone. A friend of a friend might be willing to do the work at a discounted rate, but a licensed plumber has the skills and training you need. It is worth the price to pay a little extra for the reassurance that your plumber is a real business professional. Make sure to get their license number and do your own research to ensure that it is legitimate. 
The requirements for licensure will vary from state to state, but they all require some sort of proof that the plumber has training and experience in his field of expertise. The training might include some degree of actual schooling, a practical exam, or an apprenticeship under another licensed professional or certified training program. 
You may also look to see if your plumbers are a part of any national or professional organizations. These organizations often have their own requirements for membership and can prove that your plumber has specialized experience in a particular area. 
Keep your eyes open for insurance
What happens if your plumber makes a mistake in your home? Instead of correcting the problem, they might accidentally break a pipe and flood your home. Accidents do happen from time to time, even for the most experienced plumbers. You should know who is going to foot the bill for the repairs that stem from these types of accidents. You can't just assume that the plumbing company is going to take full financial responsibility for the repair costs. 
The best thing you can do to protect yourself in this situation is to look out for plumbers that have insurance. An insured plumber protects you and the plumber both in the event of a major accident. Without insurance, you may be forced to take your plumber to court to get him to pay up for the damage done to your home.  
Investigate employees
Do you know who is actually going to be performing the work in your home? Some plumbing companies may have one professional who comes out to quote jobs, but a different technician actually performs the work. Make sure you are very clear on who is going to be completing the work in your home. Ask questions about their qualifications. You may even consider asking if the company has run background checks on all of their employees. 
While it is not a requirement for plumbing companies to run background checks on employees, some companies choose to do so to put their customer's minds at ease. If your plumbing company does not do this, look for signs that they are reliable individuals. You will want to work with someone who is polite, dependable, honest, and knowledgeable. Use your best judgment when it comes to assessing the level of professionalism that each plumbing company offers. 
Check their availability
If you are researching plumbers well before you really need one, you should check their availability. Are they open to receiving calls around the clock? How do they handle telephone calls on weekends? Many major plumbing companies offer emergency services that can come to your home any time of the day or night, seven days a week. Knowing who you can call at the very last minute is crucial when you are trying to plan for a potential emergency. 
While you may pay extra to have a technician come to your home on the weekends or late in the evening, it is nice to know that this option is available when necessary. You may want to call in to inquire what their rates are for these types of emergency house calls. 
Read the warranty
Many contractors offer some type of warranty with the work they provide in your home. You should ask very specific questions about what exactly is covered under the warranty. A company with a good warranty shows that they are confident in the services that they provide to their customers. They know that their workmanship is excellent, and they aren't afraid to stand behind it. 
Gather as much information as you can on what their warranty covers, and get it in writing if at all possible. Be skeptical of a company that promises you a warranty on workmanship but balks at the idea of providing anything to you in writing. Depending on what type of work you are having done, some of your materials may also come with a warranty. Ask for copies of this material as well, if applicable. 
Choosing the Right Plumber
Emergencies can strike at any time. Shouldn't you be prepared? A plumbing disaster could be right around the corner for you and your home. Researching plumbers in your area right now could help you to make the wisest decision if you have to make a choice in a hurry. It can feel overwhelming to interview all of the plumbers in the Albuquerque area, but this list of tips can help you to narrow it down to the very best candidates. 
When it comes to Albuquerque plumbers, Dub-L-EE Construction, Remodeling, Plumbing, and Heating has the experience you need. We are licensed, bonded, and insured, and our team of professionals can help you with any project, big or small. Contact us today to see how we can help you with your next home project!