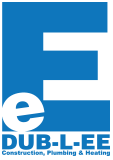 Since the birth of DUB-L-EE, LLC, on Aril 1, 2012 the company has experienced exponential growth. The founders Eddie W. Saiz (Sr.) and Eddie J. Saiz (Jr.) wanted to create a name that signified them but in a way that was unique. With many different ideas tossed around for a company name Double E seemed to fit however it wasn't unique enough for our liking. After deep discussions we decided to break it down in three parts first being "DUB". Second being "L" and third being "EE". All being separated with hyphens to signify a combined meaning and also a missing element within the name.
As father and son starting from scratch with literally no money to our names we were able make a name for ourselves. Residential plumbing was the main source of income when we started the company and was for at least the six to eight months. Our first goal in business was to obtain a seven million dollar insurance to start working for New Mexico Gas Company that was going to cost us seven thousand dollars at the time. Our first biggest job paid us just enough to buy the insurance we needed to become a subcontractor to them and the rest is history. From just the two of us we were able to land our first gas job for them and hired the very first employees. Since the first year in business DUB-L-EE, LLC, has just about doubled its revenue every year since.
We currently have 45 employees and are now providing; Residential & Commercial Plumbing, Mechanical, General Contracting (remodels, stucco, block work, concrete/asphalt, erosion control). NM Gas Company is one of our larger contracts we hold. We currently have over 18 vehicles, two backhoes, one excavator, one trencher and 5 utility trailers. DUB-L-EE, LLC would like to expand our client base and diversify the company in order to solidify the health of the company. In order to compete with the larger competition, we plan to establish more work through the Government along with our existing clientele. We already have an established private sector clientele.
On March 1, 2017 our firm was accepted into the 8(a) Business Development Program. After 2 years of putting the application together with the many daily interruptions we had finally accomplished what we set out for. In our first year we received our first set aside through the Department of Public Works in White Sands Missile Range. Since we have put together potential contracts through various government agencies and plan on many more. Our company will continue to grow and maintain a strong customer valued relationship which has been the success of the company along with many hours of hard work and faith.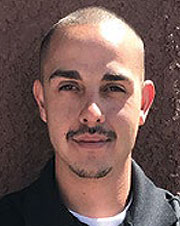 Eddie Saiz
Vice President