DUB-L-EE LLC., was established in 2012. We are a minority; family owned and operated small business. We specialize in Natural Gas pipeline systems, cathodic protection and live gas tie-ins. DUB-L-EE takes a total project approach and perspective providing our customers with solutions for integrated project designs as well as keeping projects under budget. Our company differs from others by maintaining clean job sites, safe working environments and staying on schedule for project deadlines.
COMPANY INFO
DUNS#078460041, CAGE#6QTN7
SBA Certified 8(a)
Expires: 03/2026
Minority Owned Small Disadvantaged Business
Bonding Capability
$4,000,000 (Single)
$8,000,000 (Aggregate)
EMR .87
Self-Performed Services
Operator Qualification – Master Evaluator
Project Management
Plumbing & Heating
Metal Fabrication
Steel & Plastic Welding (Certified)
Concrete & Asphalt
237120   Oil & Gas Pipeline (Primary & Specialty)
238220   Plumbing, Heating & Air
236220   Commercial & Institutional Construction
236210   Industrial Building Construction
237110   Water & Sewer
237310   Concrete & Asphalt
236118   Residential Remodelers
237130   Power and Communication
221330   Steam and Air Conditioning Supply
236115   New Single-Family Housing Construction
236116   New Multifamily Housing Construction
221310   Water Supply & Irrigation Systems
237990   Other Heavy & Civil Engineering Construction
238110   Poured Concrete Foundation & Structure Contractors
238120   Structural Steel& Precast Concrete Contractors
238130   Framing Contractors
238140   Masonry Contractors
238150   Glass & Glazing Contractors
238160   Roofing Contractors
238190   Other Foundation, Structure & Building Exterior Contractors
238320   Painting & Wall Covering Contractors
238330   Flooring Contractors
238340   Tile & Terrazzo Contractors
238350   Finish Carpentry Contractors
238390   Other Building Finishing Contractors
238910   Site Preparation Contractors
238990   All Other Specialty Trade Contractors
332999   All Other Miscellaneous Fabricated Metal Product Manufacturing
541330   Engineering Services
541410   Interior Design Services
561730   Landscaping Services
561790   Other Services To Buildings & Dwellings
812930   Parking Lots & Garages
Key Clients
New Mexico Gas Company
AUI Inc.
Los Alamos County
Yearout Mechanical
City of Las Vegas
HB Construction
Licenses/Training
GA02
GA03
GF07
GF08
GF09
MM98
GB-98
JPG
QCM
Affiliations
Hispano Chamber of Commerce
New Mexico Home Builders Association
SBA
Dun & Bradstreet
SAM.gov
BBB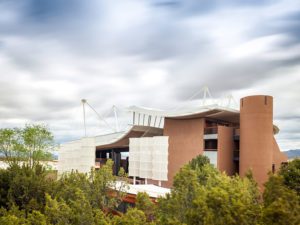 Santa Fe Opera Community- Install 4″ Gas
DUB-L-EE was the successful bidder for the main line extension as well as acquiring approximately 35 residential conversions from Propane to Natural Gas. The project consisted of (1) excavating a trench for the gas line to be laid, (2) backfilling and maintaining county specifications of 95% or greater compaction, and (3) installing service gas lines to residence and converting appliances from LP to Natural gas. We completed the job with good performance and within budget without change orders.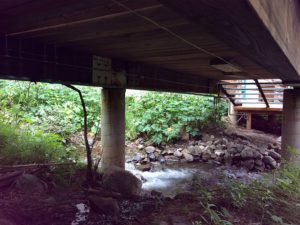 Taos Ski Valley- 6" Polyethylene Gas Main
With about twenty bidders going after this project DUB-L-EE was low bidder and was most confident with the price and deadline. With three, four man crews we installed approx. 53,000 feet of 6" Polyethylene Gas Main along NM 150 from intersection of Los Altos Rd to the top of Taos Ski Valley. DUB-LEE successfully coordinated with seven other contractors and battled inclement weather. We still were able to complete ahead of scheduled deadline and were given multiple service lines in addition to the work.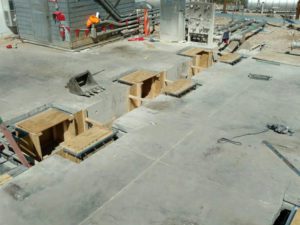 NASA Testing Facility – Reinforced Concrete
Time was definitely of the essence on this project. DUB-L-EE was subbed out to demo all the existing concrete trenches for piping and enlarge them to accommodate new piping. Project had to be in three weeks for new pump start-ups and work was coordinated efficiently to avoid going over allowed time.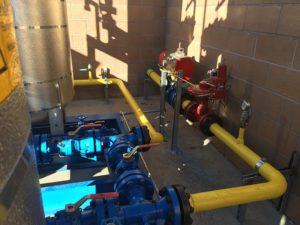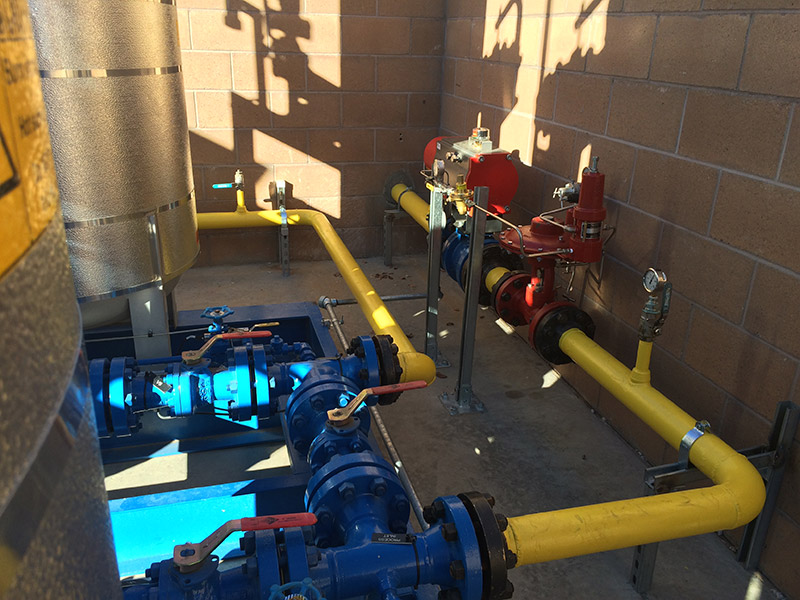 Love's – Compressed Natural Gas Regulator
For this project we excavated trenches and bored under historical route 66 to install a 6" and 8" steel gas line. DUB-L-EE also did pipe fabrication, sandblasting, painting, regulator station and pipe support installation. Concrete core drilling was also in scope of work. Job was completed ahead of scheduled deadline with good performance.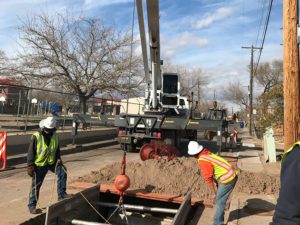 Albuquerque Rapid Transit (A.R.T) – Gas Steel
This project was a unique project due to the many variables of old steel gas lines underground. DUB-L-EE worked with NMGCO Engineers to develop a scope of work for project to go up for bid. Once again we were awarded the project through an hourly bid.