A a certified Perma-Liner installer, Dub-L-EE can keep costs lower on pipe repair jobs because there is no need for digging or excavation.
Instead of digging up a pipe and repairing it, "re-line" your pipe creating a new and improved pipe within your old pipe. This will add to the lifespan of your pipe and keep your system safe.

Often, one of the biggest costs of repairing a pipe is the cost of excavation. Save these costs by choosing Perma-Liner with Dub-L-EE.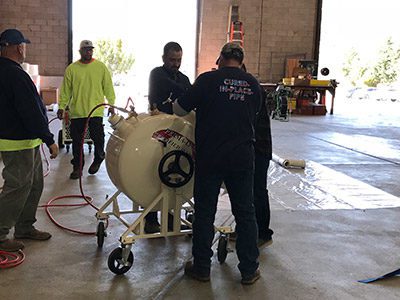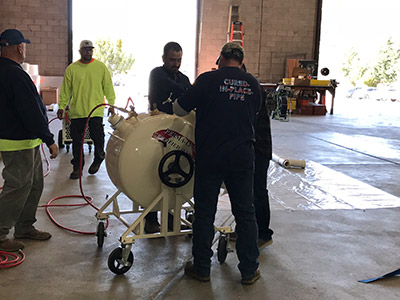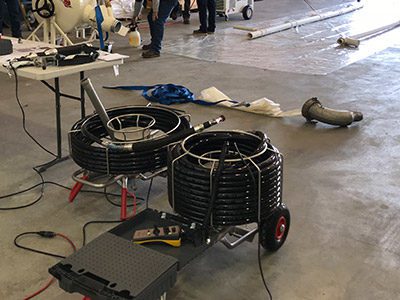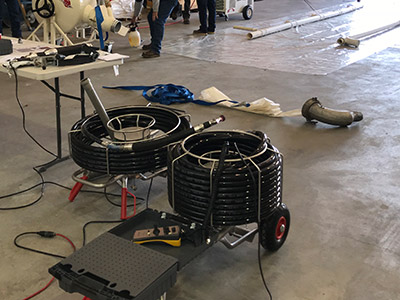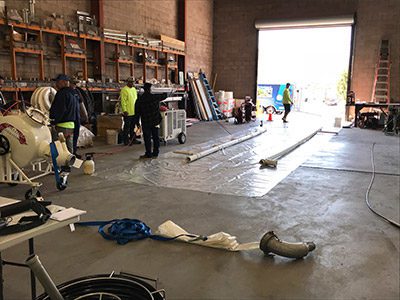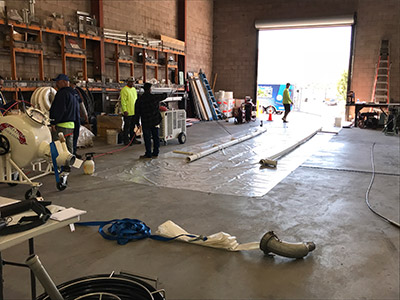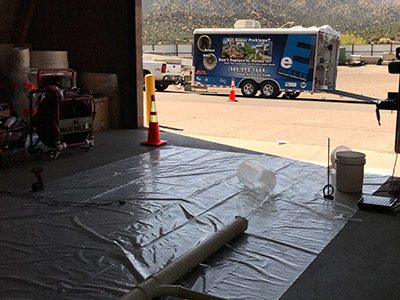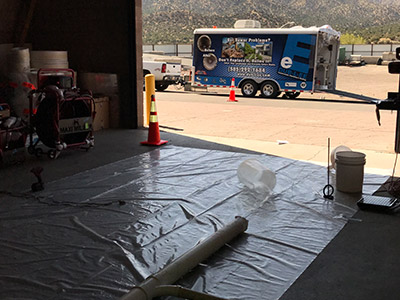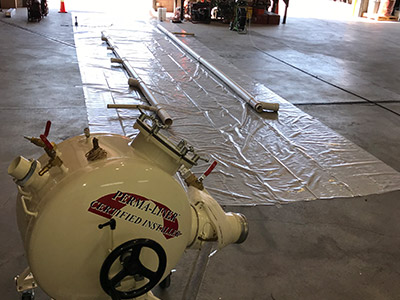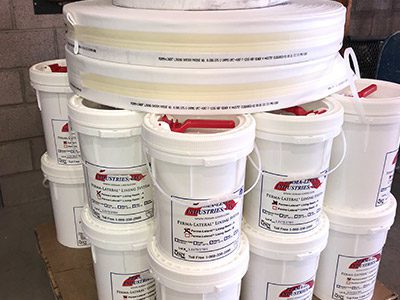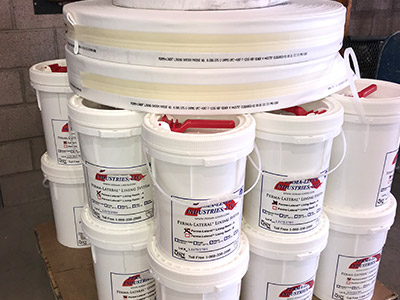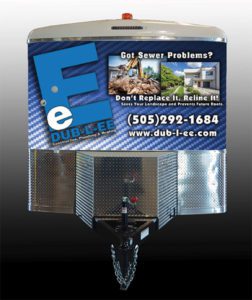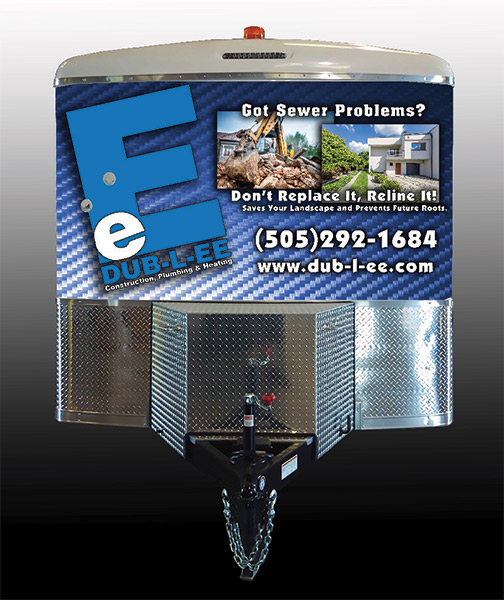 Dub-L-EE is the first company in New Mexico to use the patented Perma-Liner technology. By using Perma-Liner, we will continue to do the job right the first time, at an even greater value and price than our competitors.
We choose Perma-Liner because it works – it gives our customers improved piping without the costs and hassle of excavations.
Call us today!  1.505.292.1684
Your sewer line is constantly working in the background, doing the dirty work around your home. This drain system allows wastewater to flow out of your home freely into your septic tank or to the municipal system. When this system is not running properly, it can spell major problems for your home and plumbing.
It may mean a small problem at first, such as lower water levels in toilets and slow draining bathtubs. However, it can grow to more persistent problems such as foul-smelling standing pools of water in your yard. No homeowner wants to be faced with the embarrassment of being the source of these noxious odors. Before it gets to this point, how can you tell if you need your sewer line repaired or replaced?
Call us on 1.505.292.1684 and we'll get your sewer line fixed or install a replacement.
What Causes Sewer Line Problems?
Begin to notice the very first signs that sewer line repair may be necessary for your home. By acting early, you can avoid major problems. Here are a few of the things that you should be on the lookout for.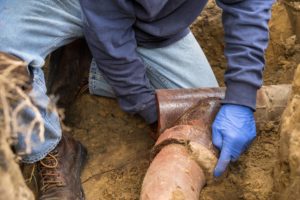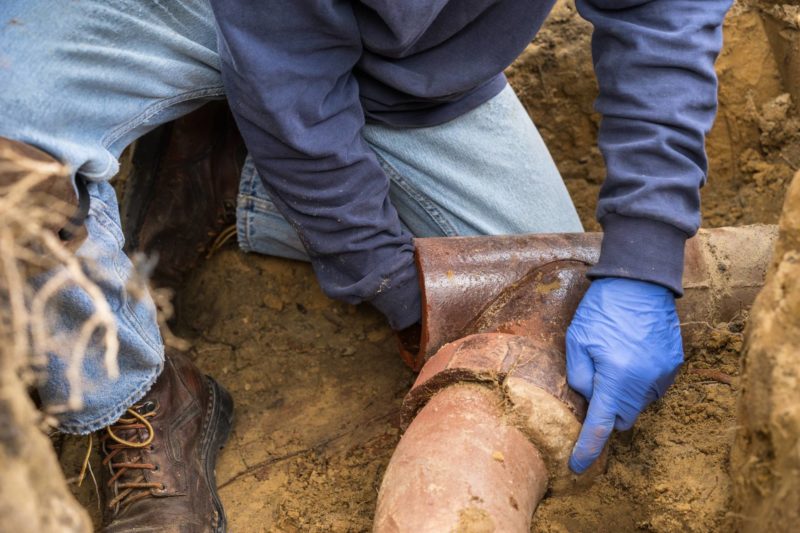 Slow Drains
Unless you have reason to believe that your drains are all clogged, a slow drain should be a sign that you may need sewer line repair. Test multiple drains throughout the home. If they all drain slowly, this is a definite sign that you should call in professional help. If only one or two drain slowly, they might simply be clogged. This is a situation where you must use your best judgment to determine whether it is part of a larger issue. When in doubt, always consult a professional to help you make the right decision.
Bright Green Grass
Does your yard look like it could win an award for its lush green grass? If you have never had this type of yard before, your septic lines could be causing it. Grass and other plants love the nutrients found in wastewater which acts as a very strong type of fertilizer. If you only have this lush grass in certain parts of your yard, it may be an even bigger indicator that you need sewer line repair. Before you simply look past your fresh new yard, you might want to make sure there are no underlying causes.
High Utility Bills
A higher utility bill is usually a sign that something is going wrong. Compare your utility bill month to month. If your water usage is staying relatively the same but the bill continues to soar, it is time to find out why. Even if the issue has nothing to do with your sewer line, there is a culprit somewhere. A trained plumbing professional can help you to spot the problem and correct it. This correction can return your utility bill to normal and help to reduce your monthly costs.
Bad Drain Smell
The most obvious telltale sign that you are in need of sewer line repair or sewer line replacement is a bad smell. You will likely notice this smell around the drains in your home first. Bathrooms and kitchens may begin to take on this terrible smell before it permeates the other rooms of your home. Lighting a candle or diffusing essential oils simply will not remove the stench. Trace it back to its source and you can restore the fresh scent of a clean home to your humble abode.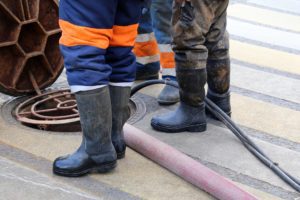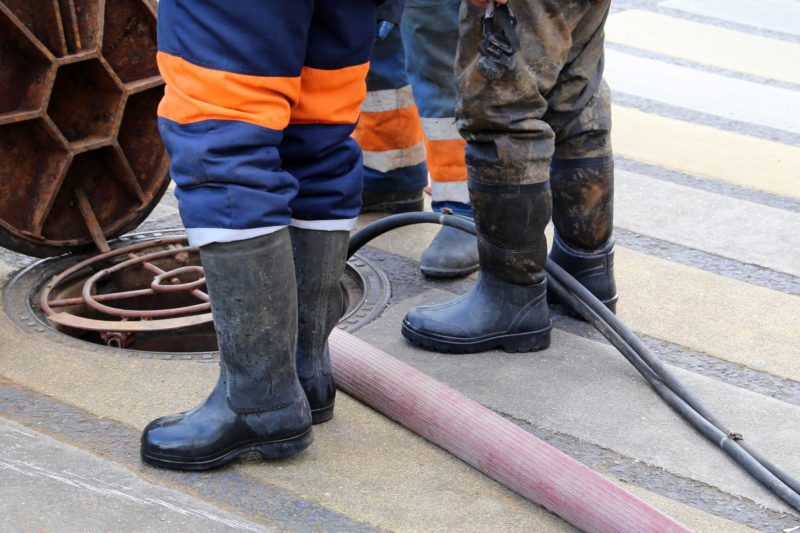 Treat Sewer Line Repair Early
If you have any inkling that you may require sewer line repair, it is best to call a plumbing professional as soon as possible. The longer you allow the issue to go untreated, the more damage could be done to your home and yard. If left unchecked, it can cause major issues to the foundation of your home.
Make sure you call the Albuquerque plumbing professionals who specialize in sewer line repair and replacement services. At Dub-L-EE Construction, Remodeling, Plumbing, and Heating, our trained technicians are ready and waiting to help you put your home back together the right way! Contact us today to set up an appointment for your sewer line repair before it's too late, and save yourself getting a complete sewer line replacement.