Count on our expert service team to detect problems… no matter how big or small…and provide the right solutions!
SEWER ISSUES
Root damage and deteriorating pipes are just two of many reasons you may be experience sewer issues.
Sewer issues are most noticeable when there is a foul odor or sewer backup.
Our highly-skilled service team will first try to clear the line. If that's not possible, they will use a camera to accurately assess the problem.
Once the problem has been identified, they will recommend repair or replacement options with you.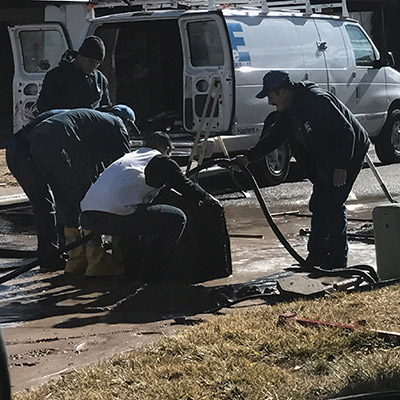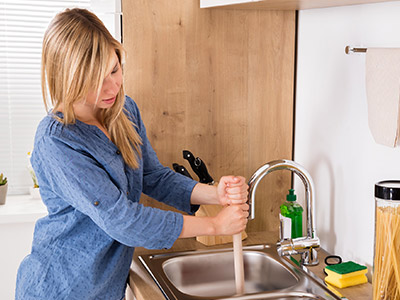 CLOGGED SINKS & TOILETS
If drain cleaners and plungers have not solved the problem, it's time to call the professionals at DUB-L-EE. We'll have your drains or toilet clear and running free in no time. Our crews service clog issues anywhere in the greater Albuquerque area.
LEAK DETECTION & REPAIR
Leaks left unchecked can cause extensive damage in a fairly short time, including drywall, flooring and mold issues. At the first sign of a leak, call us! Our plumbers will find and fix the leak, and our construction team can complete the restoration if any is required.
WATER HEATERS
Maintenance l Repairs l Replacement
Annual maintenance will help prolong the life of your water heater, but with a average life expectancy of only 8 – 12 years (20 for tankless units), your water heater will eventually need repairs and, one day, will need to be replaced.
It's no fun to be without hot water! You may want to consider replacing your aging water heater before that happens.
For maintenance, repairs and replacement, trust the DUB-L-EE team to make sure you're never left in the cold… without hot water!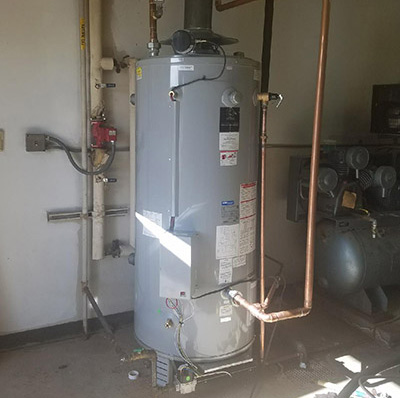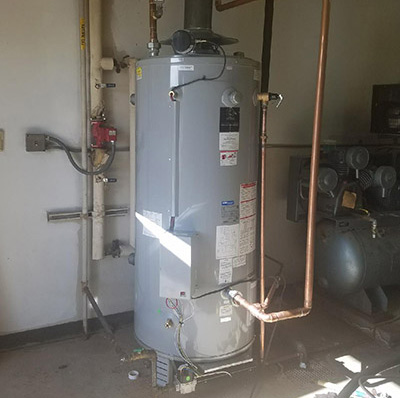 ISSUES WITH YOUR FAUCETS, SINKS, TUBS, SHOWERS & TOILETS?
Leaky faucets… toilets that won't flush… low shower head pressure… stained fixtures… all are good reasons to give us a call. If the problem can be fixed, we'll fix it right! If not, we'll get and install the parts or do a replacement.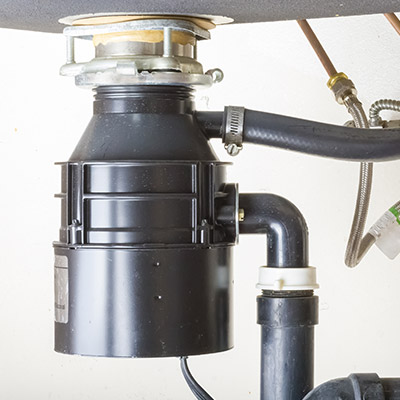 GARBAGE DISPOSAL
Few things are more frustrating than when your garbage disposal stops working… always at the most inconvenient time! Noisy, grinding sounds… or when it stops altogether… means it's time to give us a call!
SPRINKLER & DRIP SYSTEMS
Usually the first sign of problems with a sprinkler or drip system are brown patches in your lawn or brown leaves on your shrubs. At the first sign of trouble give us a call. We'll assess the problem, fix the issues and get your thirsty grass and plants back to healthy in no time!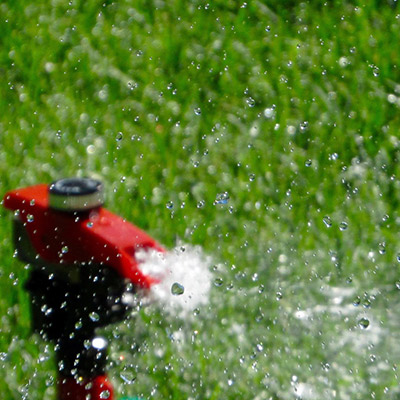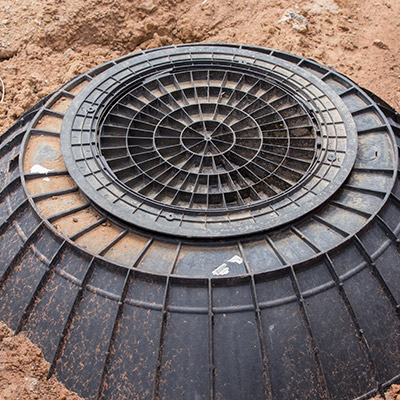 SEPTIC SYSTEM REPAIRS
Septic system issues can include broken pipes, unhealthy bacteria and the need for a new drain field… all best handled by licensed, insured professionals. Count on the licensed, bonded and highly-experienced DUB-L-EE plumbers to accurately assess the problem and provide the best possible long-term solutions.
CONVERSION TO CITY WATER
If converting to city water is an option for you… and one you are considering… the professionals at DUB-L-EE Plumbing are the experts to call. We're licensed bonded and insured to perform public right-of-way sewer taps and water line connections for the City, County and State. We'll handle all the required permits and inspections, so you don't need to be concerned about anything!