Put our commercial plumbing expertise and experience to work for you.
We pride ourselves on delivering incomparable commercial plumbing services at an exceptionally competitive price.
INSTALLATION SERVICES
Utility Lines – Sewage and Water
Commercial Boilers
Commercial Water Heaters
Process Piping
Fixtures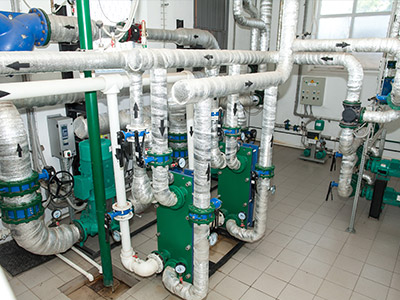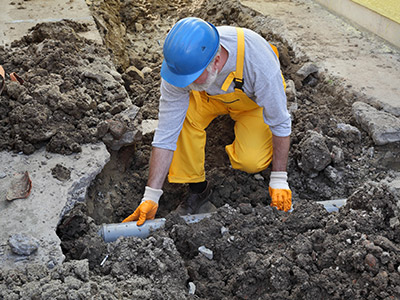 REPAIRS & REPLACEMENT SERVICES
Improve efficiency, reduce down time & avoid costly repairs.
Sewer & Water Lines
Clogged Drains & Toilets
Fixture Repair & Replacement
Leak Detection & Repairs
Hot Taps
As a business owner, you know a few key rules. Time is money. Doing the job right the first time is better than doing it over again. Spending a bit of money now can lead to big returns over time. That's all true for any part of your business; it's true for your plumbing, too. We understand the joys and pains of being a business owner in Albuquerque, NM; after all, we're business owners, too. That's why you can trust us to deliver – on time, at the right price, with the expertise and knowledge to ensure you're only getting the best solutions. No matter what your commercial plumbing heating cooling or air conditioning needs are, DUB-L-EE is here. We can provide emergency service!
Commercial Plumbing Services
Whatever type of plumbing services you need, from fixtures to new sewer lines, you can count on us. We've worked with other contractors on plenty of occasions, so even if you're constructing a new building from the ground up, we can install the plumbing all while coordinating with other contractors (we do building construction too). 
Looking to get off of well water and connect with the city's system, or to get off of septic tanks and connect to the city's sewage lines? We've got your back. We've done plenty of water and sewer line installations for businesses around Albuquerque NM; we'll get you a precise estimate of time needed and cost, and we'll tailor it to suit your timeframe and budget.
Businesses are constantly looking for ways to keep their overhead low. One of the best ways of lowering your monthly costs is by finding energy efficient technology. When you get a water heater or boiler installed with DUB-L-EE, we'll crunch the numbers with you, finding the perfect balance between upfront costs and monthly expenditures. Small businesses might opt for tankless water heaters, which are more energy efficient, but can only heat smaller amounts of water. Businesses that expect to use a lot of hot water might instead opt for a more traditional water heating tank. We'll go over all of your plumbing heating cooling options with you, and complete the installation with care and precision.
One element of plumbing that's often neglected by companies is process piping. There's a lot of different things that might be considered process piping, but at its most basic, process piping is used to convert liquids and gases into usable products. Here's an example: you want to connect your water supply to a soda machine, in order to carbonate it and turn it into a delicious drink. That's process piping. Generally speaking, you'll know if you need process piping – you might need a series of tubes, valves, gaskets, separators, or other hardware to convert water into whatever you need it to be. Process piping follows a different regulatory framework than traditional plumbing, but don't worry – we've done a lot of process piping, and no matter what your project is, we can set you up with the right system.
Getting the right plumbing fixtures can help your business thrive. You might opt for low-flow toilets and touchless sinks, great for saving water, projecting a green image, and creating customer satisfaction. You might go for more ornate styles if you're looking to project a high-class image, or something a bit more spartan if substance beats style. Sinks, toilets, urinals, garbage disposals, new faucets; no matter what you're looking for, DUB-L-EE can provide information and installation.
Commercial Plumbing Repair and Replacement
Every second counts for business owners of Albuquerque NM, and any time that your business can't operate is money lost. When there's a plumbing emergency, your business will often have to shut down; that means you need to find plumbers who will get the job done quickly and efficiently, at the right price, so your business can open up again. From clogged toilets to broken sewer lines, you can count on DUB-L-EE if you have an emergency.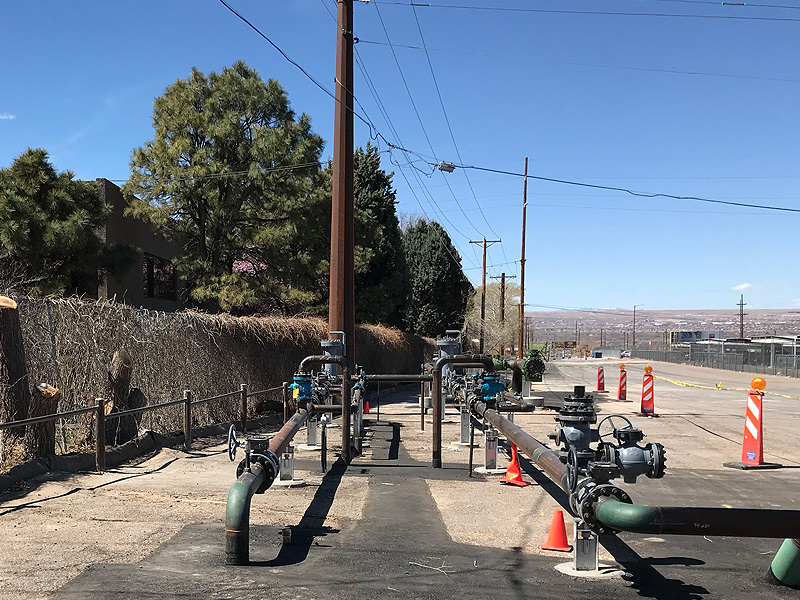 When you've got a clogged toilet, or your sinks aren't working, it can spell disaster for your business if you're customer facing, especially if you're in the food and beverage industry. Count on us to find out what the problem is, and get it fixed fast, so you can get back to business. We have state-of-the-art detection tools for hard to find clogs, and our repair skills are second-to-none, so anything from a broken faucet to a slow draining sink can be fixed in a jiffy.
Have a broken sewer line, or you're experiencing sewer backup? Those are a couple of the worst plumbing problems you can have – broken sewer lines have a reputation of being lengthy and costly to fix. Fortunately, the professionals at DUB-L-EE have a number of solutions for you. We can find what caused the break quickly, and get it cleaned out, be it clogging or tree roots. Once that's done, we have a few options for repair. In most cases, we can use a fantastic new technology called Perma-Lining. With Perma-Lining, instead of replacing the whole sewer line, we can create a new pipe within the pipe; one that's extremely durable, far less expensive to install, and far quicker to put into place. Should Perma-Lining not cut the mustard, we can quickly and efficiently repair or replace your sewer line, getting you back to business as soon as possible.
Water waste can cost a lot, both on your monthly water bill and through fines levied by the Water Authority. With DUB-L-EE, you won't have to worry about leaks; our state-of-the-art leak detection tools will help you find leaks fast, and we'll repair them in no time at all. Worried about ongoing leaks? Ask about our preventive maintenance plans. We can also do an assessment of your property and find places where you could save water by installing more efficient plumbing and fixtures.
There's a lot more we can do for you, too. Need to hot tap into the city's water line? We've got you covered. Need a water filtration system installed? We can do that, too. Want a sprinkler system for your property? We'll help you find and install the best one. Whatever your plumbing needs, you can count on the professionals at DUB-L-EE. Call us 24 7, and we will get back to you asap!